A 40-day devotional study that successfully establishes the habit of stillness and peace in the presence of God
So many Christians feel overwhelmed by the pressures of life and just need to stop, slow down, and hear God. For some, life has become so frantic and so busy that the idea of making time for God is more wearying than refreshing.
Using the proven 40-day approach--the number of days it takes to learn a new habit--Rachel Hickson helps weary Christians genuinely connect with God again, establishing a new rhythm for daily life.
Author: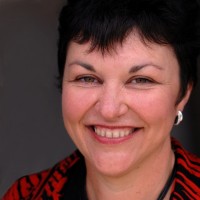 Rachel Hickson and her husband, Gordon, run Heartcry, which helps local churches with training in the areas of prayer and the prophetic. Rachel experienced remarkable healing following a car crash at age twenty-four. She has a widely recognized ministry using words of knowledge and is much valued as a preacher and evangelist. A regular speaker in the United States, she has an office in New York.