Showcasing James Newman Gray's beautiful, detailed artwork, this high-quality coloring book will lead you to a place of rest.
This reflective journey through coloring explores the meaning of hope through a series of patterns and designed illustrations, and includes quotations from writers, thinkers, saints, and the Bible.
Each of the seven sections starts with a theme, introduced by a quotation followed by seven pages that explore the theme through different artwork pieces. Included is a section for freer reflection, giving you the opportunity to doodle or create your own drawings on themes of hope.
Author: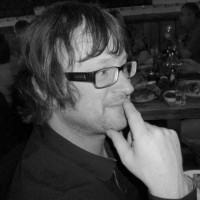 James Newman Gray is an exceptionally talented illustrator. He specialized in illustration at Wolverhampton University and has had a successful career working in greetings cards, where his ability to change styles has been very usefulmdashvarying from contemporary designs and characters, to hand lettering and detailed linework. He is a self-proclaimed cat person and collects vintage synthesizers.