A new 40-day devotional from a best-selling author

The conversations between Jill Briscoe and her Father in Heaven are intimate, warm, and full of surprises. For many years Jill has given herself in obedience to a public ministry that has often been costly and exhausting. In addition, she has an extensive network of family members for whom she feels acutely responsible. To cope with these many pressures, Jill has found joy in stretches of candid, personal, intercessory prayer, which
forms the basis for the conversations in this book.
In Barefoot in My Heart we are invited to eavesdrop, to welcome into our own spiritual lives the warmth that flows from these exchanges, and to learn for ourselves the value and possibilities of such a trusting relationship with the Father. This 40-day devotional encourages and trains readers to develop a
more direct, personal relationship with the Father.
Author: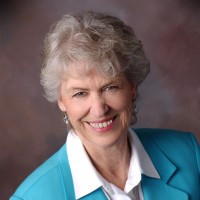 Jill Briscoe is a highly sought-after teacher and author who travels around the world speaking at international seminars and conferences. Jill has authored more than forty books including devotionals, study guides, poetry, and children's books. She serves as Executive Editor of Just Between Us, a magazine of encouragement for ministry wives and women in leadership, and served on the board of World Relief and Christianity Today, Inc., for over twenty years. Jill and her husband, Stuart, live in Brookfield, Wisconsin.