It's time to start proclaiming the good news.


Many evangelicals have used the ongoing conflict in the Middle East as fodder for debates over how to interpret prophecy, instead of seeing it as the human tragedy that it is. In Apocalypse Later, former Muslim Abdu H. Murray urges Christians to change their focus from eschatology to the gospel of Jesus Christ, because only Christ can change the hearts of Jews and Muslims in the midst of conflict.


"Murray calls us back to the person of Jesus and the message of His death and resurrection, pleading with us to restore its centrality, contrary to the periphery discussions that not only detract from the gospel but actually offend the very folks we most want to reach. We need to hear and heed Murray's timely warning."--Gary R. Habermas, Distinguished Research Professor, Liberty University


"This book provides a perspective that is level-headed, insightful, and caring. It is a valuable contribution for Christians, informing them that they are talking past Muslims and Jews, and how to turn that around."--Michael Licona, Apologetics Coordinator, North American Mission Board


"Murray presents a genuinely biblical and more fruitful alternative in response to the strife, suffering, and injustices the Middle East region has endured. This is a bold--and far more promising--way forward."--Paul Copan, Pledger Family Chair of Philosophy and Ethics, Palm Beach Atlantic University
Author: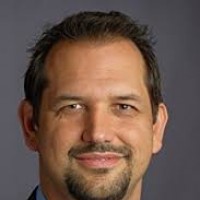 Formerly a committed Muslim and now a Christian evangelist, Abdu H. Murray has spoken internationally and appeared on numerous radio and TV programs, including the Inspiration Network. He is the president and cofounder of Aletheia International, an evangelistic outreach organization, and is active with a number of ministries, including the Evangelical Philosophical Society, InterVarsity Christian Fellowship, and the North America Missions Board. Murray earned his Juris Doctor from the University of Michigan Law School and practices law in the Detroit, Michigan area.