Rebecca Elliott, a Kate Greenaway nominated illustrator, is well known for her modern, attention-grabbing artwork and warm, inventive writing style.
God Loves Little Me is a first prayer book with a cute baby animal on a boldly painted background on each page. Every picture is captioned with something that God loves about his creations, complete with actions so baby can wiggle and giggle along with the animals.
Author: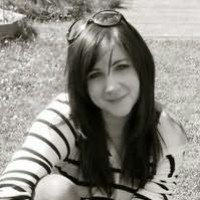 A school project from when Rebecca was 6 reads, 'when I grow up I want to be an artist and a writer'. After a brief detour from this career plan involving a degree in philosophy and a dull office job she fulfilled her plan in 2001 when she became a full time children's book illustrator and has since written and illustrated hundreds of picture books published worldwide including the award-winning Just Because, Zoo Girl, Naked Trevor, Mr Super Poopy Pants, Missing Jack and the very popular Owl Diaries series.

She lives in Suffolk in the UK with her husband, a history teacher and children, all professional monkeys.