This book tells the story of the birth of Jesus—from the angel's visit to Mary to the flight to Egypt—for five- to seven-year-olds. It is firmly based on the Bible accounts in Matthew and Luke. The charming pencil and watercolor illustrations by Sophie Allsopp respectfully complement the great story, adding detail and warmth that will be appreciated by adult and child alike. This little hardcover is a beautiful but very accessible presentation of the familiar nativity story and makes a lovely Christmas gift.
Unique Selling Points
• A charming Christmas storybook
• Great value for money
• Can be given as a little gift or award
Author: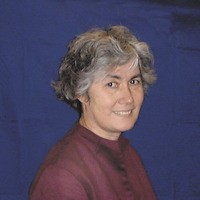 Lois Rock has established an international reputation as a children's writer. Specializing in Bible stories, prayer books, and information books, her books have been translated into over thirty languages with sales approaching four million copies. She draws on her experience as a mother of three and as a leader of church children's groups.