Fun, lively paced Christmas stories from a much-loved storyteller.
Here is a collection of eighteen fun, fast-paced stories for Christmas from popular storyteller Bob Hartman. This Christmas collection contains eleven episodes that link directly to the Nativity story, with a further seven folktales that provide memorable insights into the real meaning of Christmas.
Bob Hartman's imaginative retellings, supplemented with black-and-white line drawings, bring the stories vividly to life and are perfect for reading aloud or fun to read alone.
Author: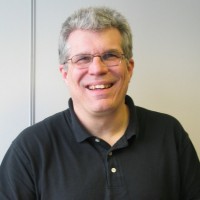 Bob Hartman is a popular children's writer and performance storyteller, a regular at festivals including the Spring Harvest Christian festival in the UK and the Edinburgh International Book Festival. He also works as a youth pastor for a Baptist church in Pittsburgh. His books include the best-selling Lion Storyteller Bible, The Lion Storyteller Bedtime Book, and the highly acclaimed Wolf Who Cried Boy. Total sales of his books for Lion are now in excess of one million copies.