A biography chronicling a unique fellowship of authors
The Oxford Inklings tells the story of the friendships, mutual influence, and common purpose of the Inklings--the literary circle which congregated around C.S. Lewis and J.R.R. Tolkien.
Meeting in pubs or Lewis' college rooms, they included an influential array of literary figures. They were, claimed poet and novelist John Wain, bent on "the task of redirecting the whole current of contemporary art and life."
Tolkein and Lewis expert Colin Duriez unpacks the Inklings' origins, relationships, and the nature of their collaboration. He shows how they influenced, encouraged, and molded each other. Duriez also covers the less celebrated Inklings--neglected, he claims, for too long. What did they owe--and offer--to the more acknowledged names? What brought them together? And what, eventually, drove them apart from their initial focus on each other's writings?
Author: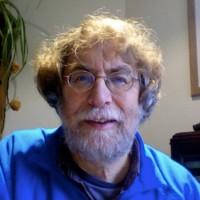 Colin Duriez was for many years a commissioning editor at Inter-Varsity Press UK. He has subsequently appeared as a commentator on DVDs of Peter Jackson's The Lord of the Rings, and BBC television's The Worlds of Fantasy. He is also the author of The Inklings Handbook (with the late David Porter), J.R.R. Tolkien and C.S. Lewis: The Story of Their Friendship, and Tolkien and The Lord of the Rings, and has contributed to definitive reference works relating to Tolkien such as The Tolkien Encyclopedia (Routledge).