A new appraisal of the great civil rights leader

Martin Luther King's public life lasted only thirteen years--yet in that time, he changed our attitudes toward civil rights forever, and he continues to inspire human rights movements today. He has become the epitome of courage, self-denial, compassion, and reconciliation. He exemplifies the belief that moral pressure and force of character can overcome great obstacles. Like every great public figure, however, he was also flawed and fallible.
Richard S. Reddie provides a lively, highly informative, thought-provoking reappraisal of this famous man, showing how King was a radical whose ideas on peace, war, poverty, social justice, and equality emerged from his reading of the Bible and were well ahead of his time.
Author: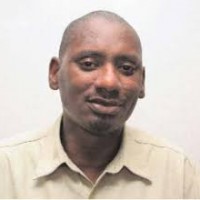 Richard Reddie was Project Director for the Churches Together in England's initiative to mark the bicentenary of the 1807 abolition of the Slave Trade Act. Previously he was Education Policy Officer for Race on the Agenda. He has a BA in Caribbean Studies and Spanish, and an MA in Information Management.