Long before the successful, Lord of the Rings film trilogy, J.R.R. Tolkien's imaginary world and characters had enthralled and delighted millions of readers. But who was this man who dreamt up the intricate languages and perfectly crafted world of Middle-earth?



Tolkien had a difficult life. Orphaned and poor, his guardian forbade him from communicating with the woman he loved. He also went through the horrors of the First World War. An intensely private and brilliant scholar, he spent over fifty years working on the languages, history, peoples, and geography of Middle-earth, aided by his vast knowledge of mythology and early northern European history and culture.



This delightful and accessible biography brings this legendary man to life and explores the deep Christian commitment that inspired and informed his work. A close friend of C.S. Lewis and Charles Williams, Tolkien was one of the famous Inklings, a group of literary figures in Oxford in the 1930s who met to discuss their work, which included C.S. Lewis's Narnia books.
Author: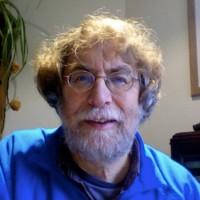 Colin Duriez was for many years a commissioning editor at Inter-Varsity Press UK. He has subsequently appeared as a commentator on DVDs of Peter Jackson's The Lord of the Rings, and BBC television's The Worlds of Fantasy. He is also the author of The Inklings Handbook (with the late David Porter), J.R.R. Tolkien and C.S. Lewis: The Story of Their Friendship, and Tolkien and The Lord of the Rings, and has contributed to definitive reference works relating to Tolkien such as The Tolkien Encyclopedia (Routledge).