Dr. Nathalie MacDermott shares her thirteen-year adventure with God, offering a compelling memoir set amidst a host of dangerous situations. Combining travelogue with testimony, this book is an engaging illustration of what happens when compassion and courage are allowed to thrive. From orphanages in former communist states to hardline Islamic regimes, from international humanitarian disasters to corrupt African institutions, Nathalie has come face-to-face with numerous situations where trusting God was her only option.
In sharing these adventures--both triumphs and trials--Nathalie offers a powerful antidote to a life where faith may have grown a little stale. Told with honesty, humility, and humor, Dare to Trust, is an invitation to reconnect with God, to be inspired by His call, and to renew our commitment to serving Him today.
Author: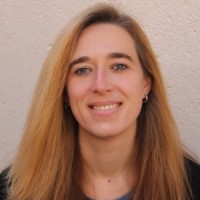 London-based pediatrician Nathalie MacDermott has been involved in disaster and epidemic response since 2011. Currently, she is studying for her PhD at Imperial College, looking into clinical outcomes from Ebola. Passionate about her work, MacDermott has been featured in various radio broadcasts and received a medal for her service in West Africa.