An accessible biography of C. S. Lewis focusing on the friendships that shaped him
This sparkling new biography brings out the significance of Lewis's key friendships, revealing their impact on his thoughts and writings. C. S. Lewis was one of the most brilliant academics of his time, a man who was at home with ideas and debate. Yet he valued friendship above all else, and not just with fellow intellectuals. Throughout his life, key relationships mattered deeply to him, from his early days in the north of Ireland and his schooldays in England, as still a teenager in the trenches of World War I, and then later in Oxford. The friendships he cultivated throughout his life proved to be vital, influencing his thoughts, his beliefs, and his writings.
Drawing on the latest scholarship and previously unpublished material, this book delves into his remarkable life by examining key relationships. Written by an acknowledged expert in Lewis studies, C. S. Lewis will be an indispensable resource for both the seasoned Lewis fan and those meeting the man behind The Chronicles of Narnia for the first time.
Author: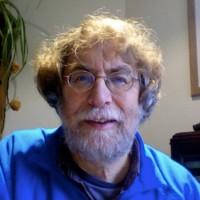 Colin Duriez was for many years a commissioning editor at Inter-Varsity Press UK. He has subsequently appeared as a commentator on DVDs of Peter Jackson's The Lord of the Rings, and BBC television's The Worlds of Fantasy. He is also the author of The Inklings Handbook (with the late David Porter), J.R.R. Tolkien and C.S. Lewis: The Story of Their Friendship, and Tolkien and The Lord of the Rings, and has contributed to definitive reference works relating to Tolkien such as The Tolkien Encyclopedia (Routledge).