Instant Expert books offer a "first-steps" introduction to a topic—simple, easy to access, and clearly designed. They are authoritative and reliable and will tell you everything you need to know, in an hour's read.
Instant Expert--Jesus explains who Jesus is and what He taught, and explains His impact on the world. Perfect for those who know little of Jesus but might be suspicious of Christianity.
Author: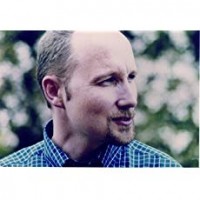 Nick Page is the author of over seventy books, including the bestselling Tabloid Bible. His recent titles include the award-winning One-Stop Bible Atlas (Lion Books), The Longest Week and its prequel, The Wrong Messiah (both Hodder), and God's Dangerous Book (Authentic). He is married to Claire and together they write children's books. They have three daughters.