The Straight to the Heart commentary series brings greater accessibility to the Bible so that people can understand the message that the Holy Spirit inspired the authors to write. It aims to get people reading so that they can hear God's voice for themselves; it will challenge them and provide a springboard into a deeper relationship with the divine.
In Straight to the Heart of Solomon we learn from Proverbs, Song of Songs, and Ecclesiastes that life only works God's way. That's what Solomon teaches us in the book of Proverbs and it's what he celebrates in his risqué Song of Songs. Sadly, Solomon wrote Ecclesiastes in his old age as a record of what happened to him when he failed to follow his own advice. He warns us from experience that life really does only work God's way.
The series will cover the whole Bible in 25 volumes to be published through 2015. Previously published volumes include Genesis, Moses, 1 & 2 Samuel, Matthew, John, Acts, Romans, 1 & 2 Corinthians, and Revelation.
"Fresh. Solid. Simple. Really good stuff."
—R. T. Kendall
"Phil Moore has served us magnificently."
—Terry Virgo
"Most commentaries are dull. These are alive. Most commentaries are for scholars. These are for you!"
—Michael Green
"Think of these books as the Bible's message distilled for everyone."
—Adrian Warnock
Author: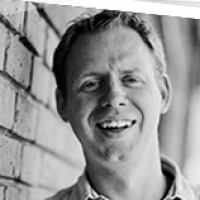 Phil Moore leads a thriving multi-venue church in London, UK. He also serves as a trans-local Bible teacher within the Newfrontiers family of churches. After graduating from Cambridge University with a degree in History in 1995, Phil spent time on the mission field and then time in the business world. After four years of working twice through the Bible in the original languages, he has now delivered an accessible series of devotional commentaries that convey timeless truths in a fresh and contemporary manner. www.philmoorebooks.com