Mal Couch has combined the talents of numerous evangelical scholars to present an in-depth look at the major doctrinal themes and issues in the Book of Acts.
This three-part work begins with a discussion of the major theological issues in the Book of Acts. The second section explores the person and work of the Holy Spirit. The third section presents a verse-by-verse handbook to Acts; discussing the background and significance of the people, places, and events.
Contributors to this work are Paul Benware, Mal Couch, Thomas Figart, Arnold Fruchtenbaum, Robert Lightner, Steven McAvoy, Russell Penny, and J. Randall Price.
Contributors are well-known and respected theologians from across the country
Includes numerous charts and maps
Deals with a pivotal book in the Bible
Author: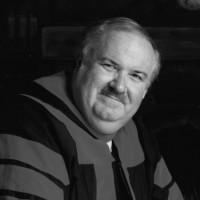 Mal Couch (Th.M., Dallas Theological Seminary, Th.D., Lousiana Baptist Seminary) is founder and president of Tyndale Theological Seminary and Biblical Institute in Fort Worth, Texas. He previously taught at Philadelphia College of the Bible, Moody Bible Institute, and Dallas Theological Seminary.