4 Simple Steps to Unwind After a Stressful Day
When your day has been long and rough, you need a chance to recover. This isn't selfishness! If we don't care for ourselves, we won't be able to care for others well. Plus, we're bound to be exhausted and cranky tomorrow, and that's just going to make everything worse.
Do you have a tried-and-true recipe to reset your heart and mind after a stressful day? Here are four simple steps designed to reconnect you to what's important and give you new energy to start again tomorrow.
Shut down social media.
I mean it—just stop checking it. The more energy we give to the news, negativity, and nonsense, the less energy we have to recuperate from a disastrous day. Everyone and everything will be there tomorrow, I promise. Shut it off until you've had a chance to recover from the day.
Find your real-life people.
I'm not saying we should ignore the people we love when we turn off our phones; I'm saying we should go find them and spend real-life time with them. Have a friend over for dinner, even if you only have leftovers and some slightly stale cookies in the pantry. Read a book with a kid who is snuggled up on your lap. Visit an elderly person you love. Human contact reminds us of what's important and gives us a healthier perspective. Today may have been hard, but these people still love us, and we can take good care of them.
Tend to your environment.
Each of us responds to our physical environment differently, so it's hard to say exactly what you may need. I need the coffee table tidy, the dishes washed, and the cat hair swept up. When my home is in control, my life feels manageable.
However, I have friends who could apparently live in a nuclear disaster area and feel fine and dandy with the destruction. They may need a delicious meal cooking on the stove or the sound of their happy children running through the house. Whatever you need, find it. Put the energy into getting things just how you like it, and then you'll be able to relax.
Make time for God.
After a rough day, I know you probably don't feel like pulling out your Bible for an in-depth study of the original Greek in Matthew 5. But that's not what I'm talking about here. Read the Psalms, where the writing is full of intertwined praises and laments. Spend some time in prayer, telling God about why the day was so hard and asking for his perspective. Welcome his presence and his peace, even if you don't feel like you've done anything to deserve it.
None of us deserve his presence or his peace; that's why they're such wonderful gifts. He gives abundant life without reserve to those who seek him and love him. Today may have been hard, but we can walk with God into a better tomorrow.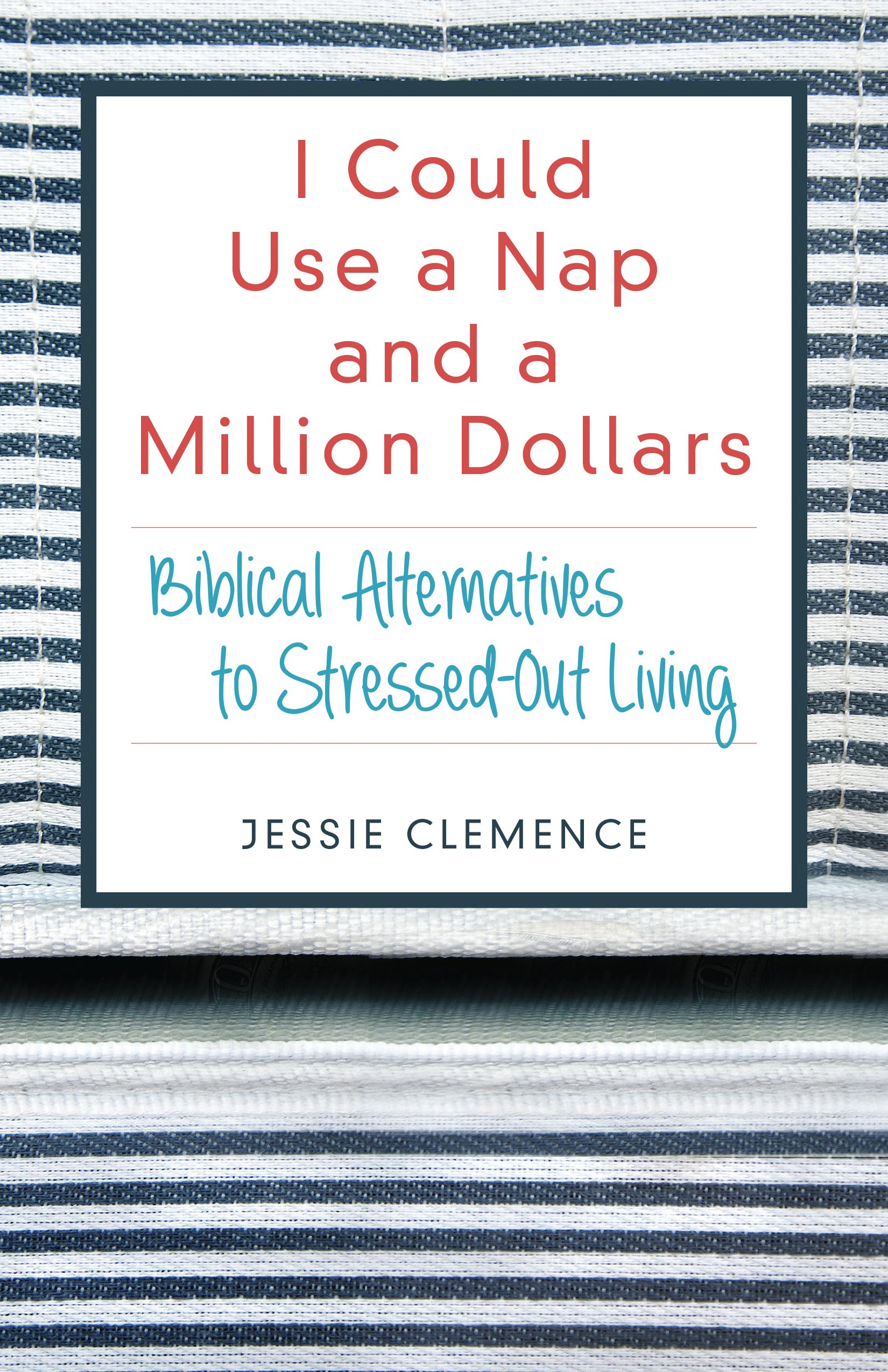 I Could Use a Nap and a Million Dollars:
Biblical Alternatives to Stressed-Out Living
Jessie Clemence
Jessie Clemence knows the struggles of women everywhere who are just trying to get through the million stresses--small and large--that come with living day to day. This funny, warm, and honest book speaks directly to them, and offers real hope.
For more information on how to live a more God-dependant, less-stressed life, pick up a copy of Jessie's book at the link above and make sure you visit
her blog
for weekly encouragement.