Twenty of the world's leading scientists explain how their science enhances their faith and their faith undergirds their science
Many atheistic campaigners continue to stress that science and faith are incompatible. The distinguished contributors to this enlightening volume refute this. In this revised and expanded edition of Real Scientists, Real Faith eminent scientists from a variety of disciplines provide their own accounts of how their science and their personal faith intersect. They come from a range of Christian backgrounds, but all are orthodox believers.
True Scientists, True Faith combines selected essays from two preceding volumes, Real Science, Real Faith and Real Scientists, Real Faith, with new contributions from five additional eminent scientists. Contributors include: Joan Centrella, astronomer; Francis Collins, human genome project; scientist Bob White, professor of geophysics, University of Cambridge; Alister McGrath, professor of science and theology at Oxford University; and molecular biologist Wilson Poon, professor of physics, University of Edinburgh.
Author: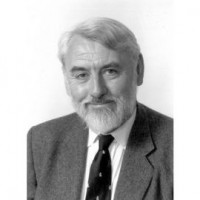 R.J. Berry is Emeritus Professor of Genetics at University College, London. He is a former President of the Linnean Society, the British Ecological Society, the European Ecological Federation, the Mammal Society, and Christians in Science. For 20 years he served as a member of the General Synod of the Church of England, and in 1996 received the UK Templeton Award.