"This book will take you, the reader, on a journey that will train you to respect and handle the Word of God correctly and then equip the prophetic gift within you. . . . This book seeks to inspire you to read your Bible more deeply, speak His Word more profoundly, and understand His revelation more completely."

-from the introduction by the author




We are all familiar with Bible teachers whose knowledge fails to translate into vision, action, or understanding. Conversely, there are teachers whose prophetic gift is considerable--but their grip on Scripture is weak. Christians are easily misled, becoming "prophet hunters rather than God chasers," as Rachel puts it. However, a good Bible teacher, honed by meditation on the Word to be alert to the Spirit's leading, is truly worth hearing. This balanced approach is a foundational element of Christian ministry.





"Rachel boils down years of mature experience to offer us a balanced, biblical, pastoral, practical, and often inspirational handbook on how to grow in handling both the 'taught' and the 'caught' Word of God. This is a real gem."

-Simon Ponsonby, Pastor of Theology, St Aldate's Oxford





"Rachel at her best . . . she rightly takes us back to the Bible as the starting point for all prophetic ministry."

-Stuart Bell, Senior Pastor, New Life Christian Centre, Lincoln





"Rachel Hickson has had a significant impact on my life and ministry. Her passion for the person of Jesus and the Holy Scriptures is simply contagious. I know the book you now hold has the potential to stir these same passions in your life."

-Judah Smith, Lead Pastor, The City Church, Seattle, WA
Author: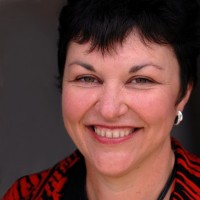 Rachel Hickson and her husband, Gordon, run Heartcry, which helps local churches with training in the areas of prayer and the prophetic. Rachel experienced remarkable healing following a car crash at age twenty-four. She has a widely recognized ministry using words of knowledge and is much valued as a preacher and evangelist. A regular speaker in the United States, she has an office in New York.