The Kregel Pictorial Guide to Church History, Volume 5
The Church in the Late Modern Period (A.D. 1650-1900)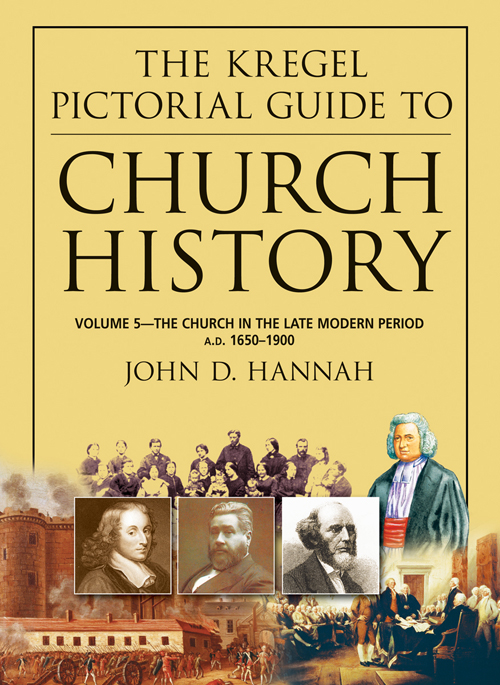 Product Information
Price: $11.99
ISBN: 9780825427862
Edition: June 15, 2010
Pages: 32
Carton quantity: 100
Publication date: June 15, 2010
Format: Paperback
Imprint: Kregel Publications
Category: History
Series: The Kregel Pictorial Guide Series
The Kregel Pictorial Guide to Church History, Volume 5
The Church in the Late Modern Period (A.D. 1650-1900)
Sound research and illuminating visuals make biblical and historical times and teachings come alive for today'smiddle-school and high-school students as well as pastors looking for a concise overview of familiar topics. This volume continues the valuable tradition of the best-selling Kregel Pictorial Guide series with their full-color introductions that make history easy to understand and interesting to learn.

With his fifth installment on church history, experienced professor John D. Hannah presents the important teachings and happenings of the church between 1650 and 1900 A.D. From the Enlightenment, through the Second Great Awakening, and into a Post-Civil War America, this valuable resource serves as a handy, concise guide to the development and teachings of the church.
Author:
John D. Hannah (M.A., Southern Methodist University, Th.M and Th.D., Dallas Theological Seminary, Ph.D., University of Texas at Dallas) is the department chairman and distinguished professor of historical theology at Dallas Theological Seminary.