Through the Year with William Booth
365 Daily Readings from William Booth, Founder of the Salvation Army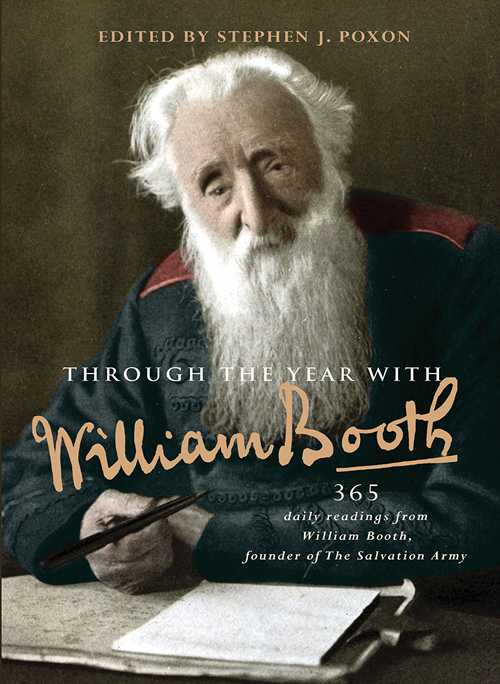 Product Information
ISBN: 9780857216144
Edition: July 27, 2015
Pages: 384
Publication date: July 27, 2015
Format: Hardback
Imprint: Monarch Books
Category: Christian Living and Devotionals
Through the Year with William Booth
365 Daily Readings from William Booth, Founder of the Salvation Army
A selection of daily readings from the first General of The Salvation Army

Here are daily readings with Scripture verses and prayers, offering a selection from the writings of William Booth. A great deal has been written about William Booth, but this book of daily readings introduces us to the man's own heart and convictions. Here we find the passion, urgency, thought, and humanity which drove him on.

This book will allow readers to travel with this visionary Victorian, whose influence is felt across the world, and to share something of his passion for the disadvantaged and those who have fallen by the wayside.
Author:
Stephen J. Poxon is a member of the Salvation Army in Luton Bedforshire. Having previously worked as an officer and community worker for the Salvation Army, he now combines employment within the Methodist church in Bedforshire with freelance writing projects. Poxon studied theology at St. Andrew's College, North Yorkshire, and Wycliffe Hall, a private college of the University of Oxford. He is the author Through the Year with William Booth and Through the Year with Catherine Booth.