Offering hope and healing for the broken-hearted, The Tender Scar addresses the heart-wrenching pain of loosing a spouse. Using journal entries written after the death of his wife, Dr. Richard Mabry uses his own journey as a stepping-stone to a practical discussion of the grief process, offering help on such topics as:
Finding a support group
Resigning your commission
Combating funeral flashbacks
Reviewing the souvenirs of a lifetime
Facing holidays
Remembering an anniversary
He connects with the reader in a way that makes them say, "Yes, I feel that way," and "That might work for me—maybe I should try it." He shares the emotions and situations he encountered, and acknowledges his own mistakes as well as his hard-won victories.
"These are powerful words won in the conflict between heartbreak and healing. They are authoritative inasmuch as Dr. Mabry speaks from the trench and not the pulpit."
—Dr. Dan L. Griffin
Pastor of Christ Fellowship Baptist Church
  Arlington, Texas
Author: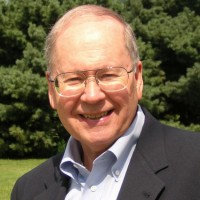 Richard L. Mabry, M.D., has a background that includes more than thirty-five years of medical practice, both as a private practitioner and a professor at the University of Texas Southwestern Medical Center. He has authored three bestselling medical textbooks and edited two others. Though now retired, he is still in great demand as a speaker and teacher both in the United States and abroad.