I Imagine
A Child's Book of Prayers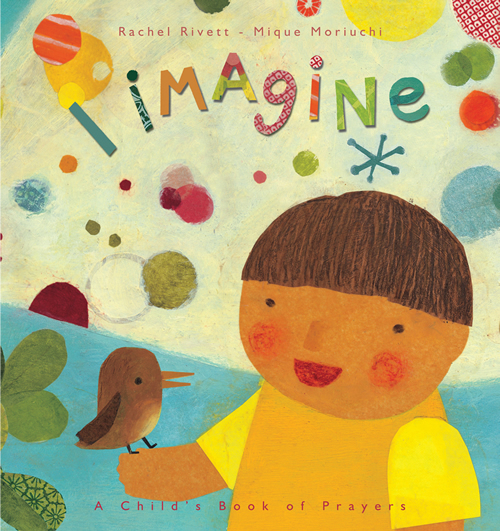 Product Information
ISBN: 9780745962085
Edition: October 06, 2011
Pages: 32
Publication date: October 06, 2011
Format: Hardback
Imprint: Lion Children's Books
Category: Children's Story Books
I Imagine
A Child's Book of Prayers
Childhood is full of emotions. This beautiful picture book explores the connections with nature a child might find in times of emotional need: "O Lord, if things are hard, I imagine I'm a river and you help me flow quick and clean around the rocks that block my path. O Lord, if I'm full of joy, I imagine I'm a robin singing sweet songs for everyone to hear."



Combining an original prayer with fresh and engaging artwork, this picture book will encourage children to reflect quietly upon themselves and our world, inspiring wonder and excitement for what lies at the heart of them both.
Author:
Rachel Rivett studied Dramatic Arts at Bretton Hall Arts College in Yorkshire and has since worked in many schools, youth and arts centers helping young people to explore the challenges of their lives creatively and imaginatively.