In this highly engaging book, Peter Walker uses his expertise in biblical studies and his wide experience of leading tours around the Mediterranean to bring the world of Saint Paul vividly to life. Following Luke's account in the book of Acts and using evidence from Paul's own letters, he reconstructs the apostle's wide-ranging travels and describes the many places Paul visited as one might encounter them today. In doing so, Walker helps us to appreciate the issues that Paul confronted and to understand the motivation that drove him on.
Superbly illustrated with color photographs, maps, and street plans, and supplemented with more detailed material in a series of boxed features, this book offers a splendid, rounded portrait of a most extraordinary man and of the world in which he lived.
Author: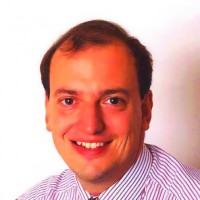 Peter Walker studied Classics and Early Church History at Cambridge University and has done extensive research at the post-doctoral level on Christian attitudes toward Jerusalem. Peter is now professor of Biblical Studies at Trinity School for Ministry, having previously taught at Wycliffe Hall within the University of Oxford. He has led many study tours to the Holy Land. His books include Holy City, Holy Places? (OUP); Jesus and the Holy City (Eerdmans); and In the Steps of Jesus (Zondervan). His most recent book is The Story of the Holy Land (Lion Books).